As a leading commercial skip hire company in Hay Mills, we specialise in the hiring of skips for numerous amounts of sectors and industries.
Our skip hire prices are extremely competitive, along with rapid delivery times, ensuring minimum downtime for your project or clearout in Hay Mills.
So whether you need a skip for your construction project, a roll on roll off skip for commercial use, we have the solution for you.
Local Collection & Delivery
Competitively Priced Commercial Skip Hire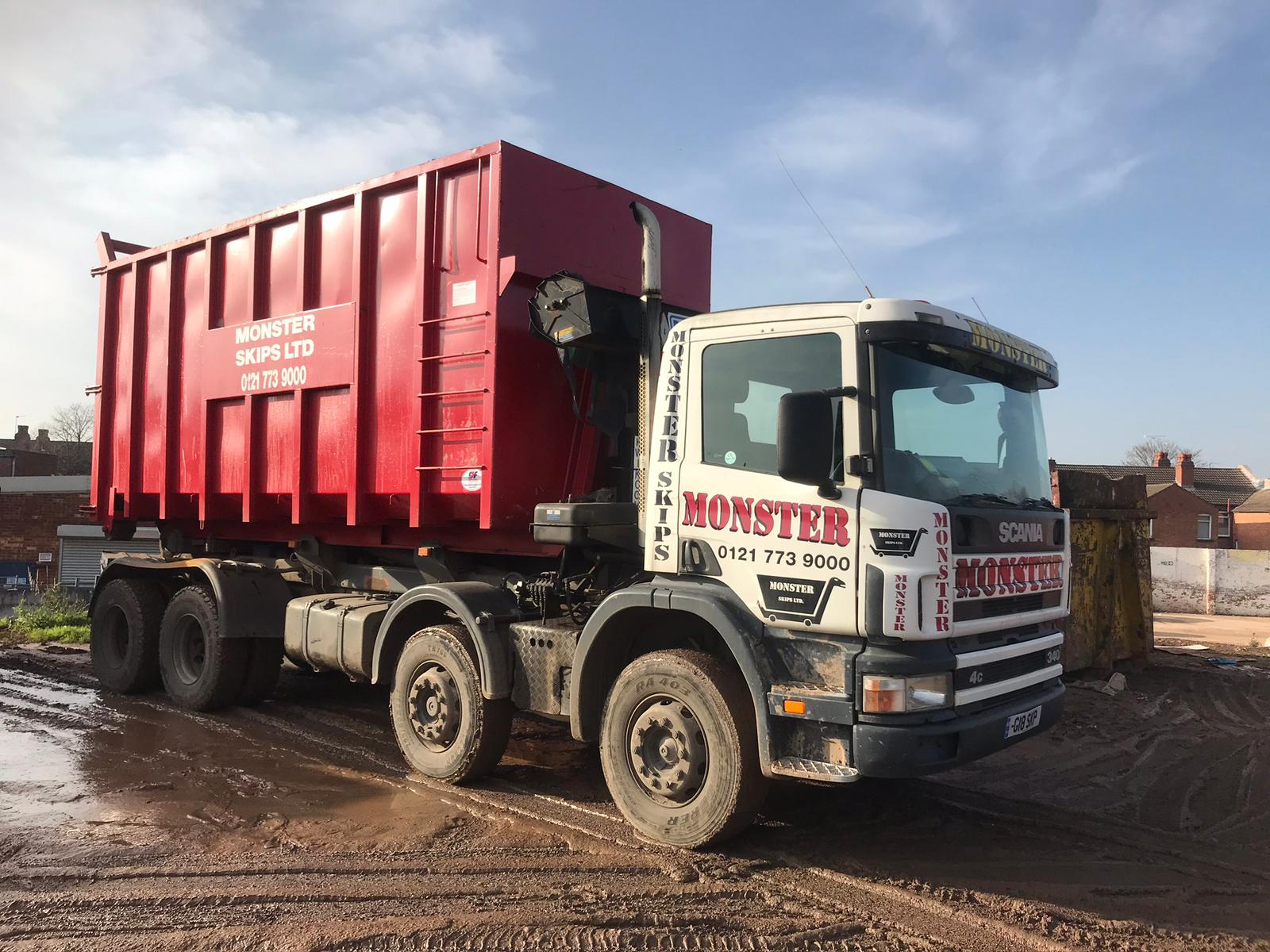 Commercial Skip Hire Variance
Hiring a skip to collect and take away the clutter generated by house clearances, garden rubbish clearance and DIY projects and small building and home renovation jobs is a simple task.
Before you hire a commercial skip in Hay Mills, you'll need to work out the size of skip you'll need and how long you need to hire a skip for. If all or part of your skip will be placed on a public highway (road, pavement or verge) due to limited access or space at your property, you'll also need to obtain a skip permit from your local authority to cover the skip hire period.
Utilise our range of commercial skip hire options in Hay Mills for an efficient solution to waste clearance and removal.
Commercial Skip Hire For Renovation
If you're a kitchen fitter, a builder or a bathroom installer, then you would also be able to utilise a service such as commercial skip hire. These sorts of jobs can produce a large amount of waste from within the home and you need to ensure you're removing the waste in a responsible way! Renovation may also be carried out on the scale of large commercial projects in massive buildings, such as the installation of hospital vinyl flooring. For big and tricky jobs like these, you will likely need commercial skip hire in Hay Mills.
Commercial Skip Hire For Construction
Did you know that the construction industry is the UK's largest user of natural resources and produces a huge amount of waste? Roughly, 25 million tonnes of construction waste is disposed to landfill each year! That's why there are important initiatives in place that look to reduce, reuse and recycle before reaching the point of disposal.
Our experts can offer advice on the types of waste included and deposited via a construction project. Contact our specialists for possible options as part of our commercial skip hire service in Hay Mills.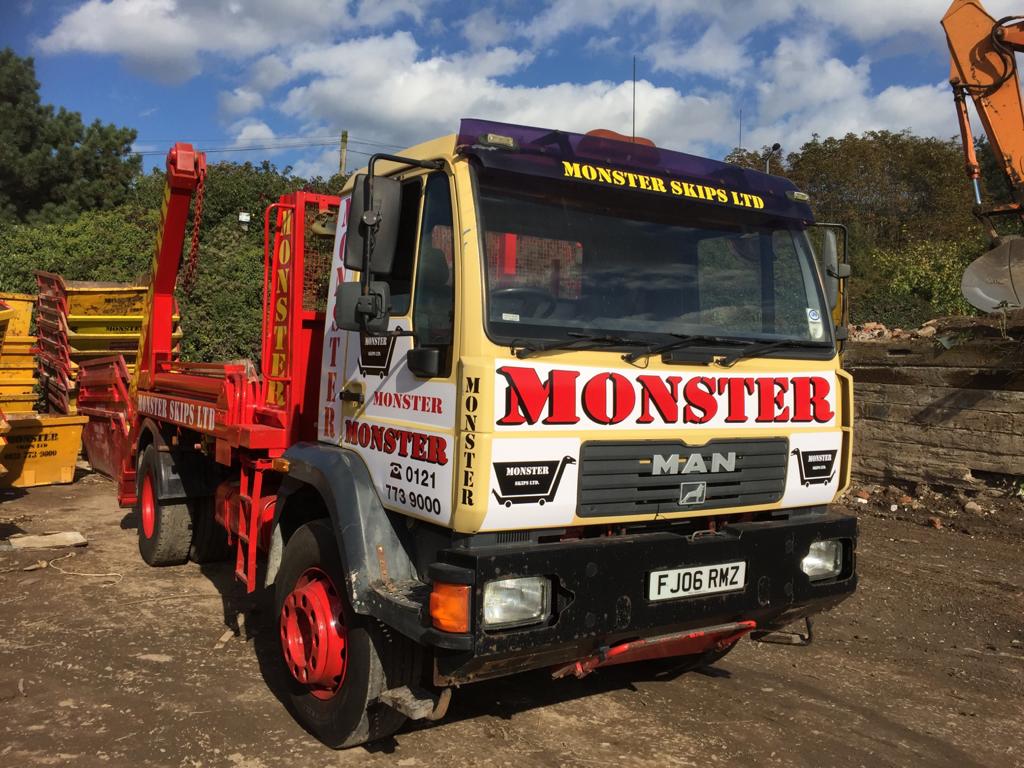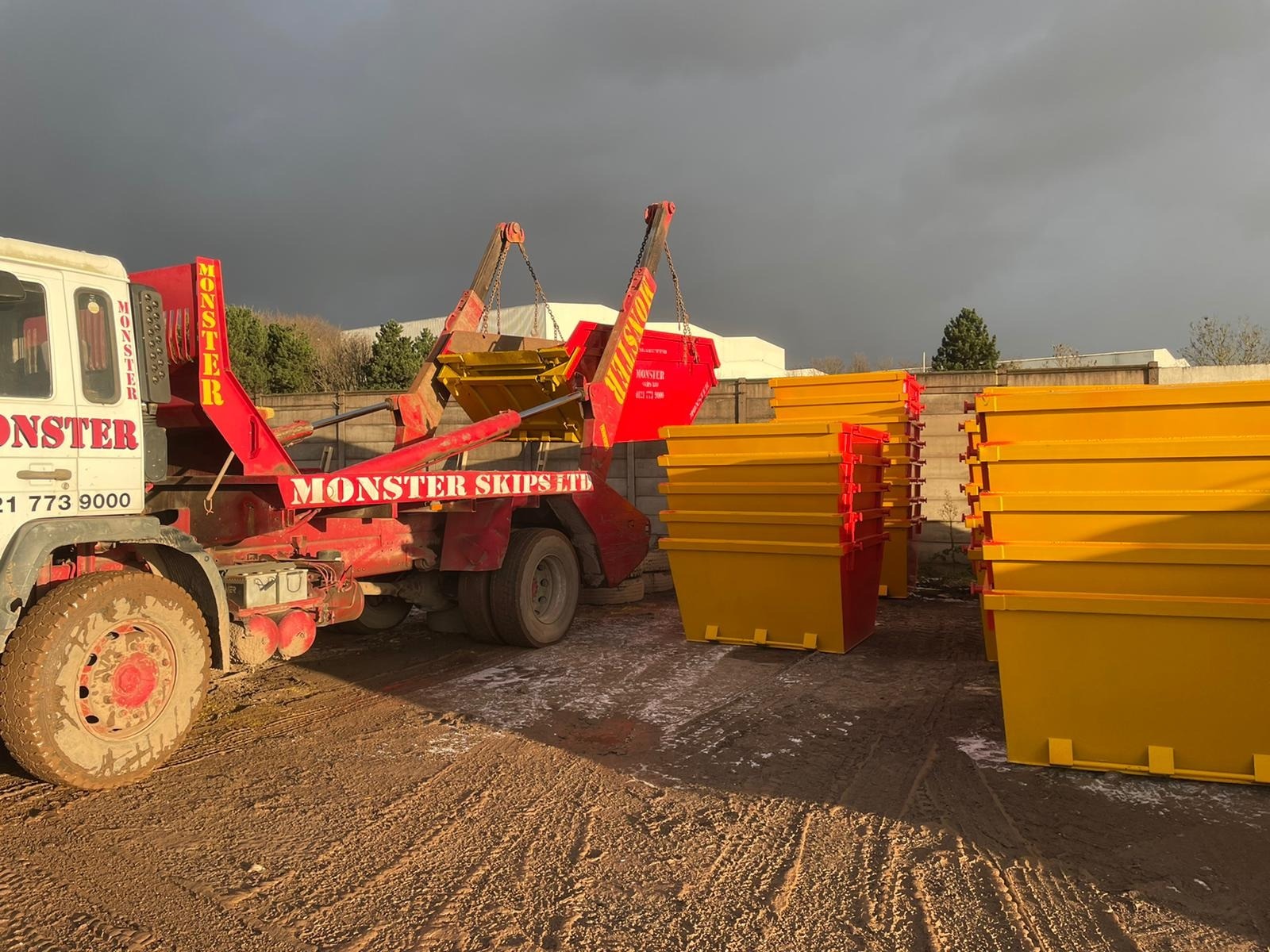 Commercial Skip Hire For Demolition
When a demolition takes place, there is certainly going to be a lot of commercial waste to get rid of! That's why it's important to make sure everything that can be recycled is done as such to ensure we are not wasting valuable resources.
If you're looking for commercial waste disposal then we here at Monster Skip Hire have you covered. We are fully qualified, insured and licensed waste carriers with the Environmental Agency; so you can be sure that we always dispose of unwanted items with the correct care and attention as is required. Whether it's bulky materials or hazardous materials we have the right team and the correct equipment to make sure it is all dealt with.
Contact us today to enquire about commercial skip hire in Hay Mills.
Frequently Asked Questions
Have some questions about domestic skip hire, our FAQ's should help you. If you have another question please feel free to contact us.
What Isn't allowed in a commercial skip?
Items which can't be thrown into a skip are often known as hazardous waste; these are waste types which may cause harm to the environment or damage the health of individuals. These updates came in March 2011 and have become set in stone waste regulations.
Some common examples of items which can't be thrown into a skip are: asbestos, gas cylinders, animal waste, explosives, batteries, oil of any kind, chemicals, paint and glue, televisions, laptops, phones, electrical equipment, lighting and tyres.
Where can I put my skip?
People usually place their skip either on a driveway, on the road outside their house, or in their garden. There are several options available to you when it comes to skip placement, but your individual property and situation will no doubt shape which choice you make. Some people find their hand forced by the way their property is laid out and the location, while others may have numerous options available to them. If you have any queries about the placement of your skip, ask a member of our team.
Do I need permission to hire a skip?
Before you place a skip on any public highway or road (including a pavement) you need to have a skip permit from the local council. There is no requirement for a permit if you put a skip on private land, such as your driveway, field or private road.
If you do need a skip permit, we can help with your application to the local council to get one.
How long does a skip permit take?
It often takes at least 3 days to arrange a skip permit, so remember to allow for this in your planning. Check with your local council to make sure, so you aren't caught out. Alternatively we can assist with getting a skip permit for your skip hire.
How do I know what size skip I need?
It is important to choose the right sized skip – too small and you will have unwanted waste left over with the prospect of having to get another skip, whilst a skip that is too large will cost more than you need to pay and take up unnecessary space on your site or property.
Skips are measured in cubic yards, with sizes ranging from 2 yards through to 35 yards. Whatever you're working on, there's sure to be a skip to meet your specific requirements – it's just a matter of selecting the right one. Our team will be able to advise you on the right sized skip for your project.
How long can I keep a skip for?
You can keep your skip as long as you require but the typical period is between one and 14 days. You'll need to weigh up the needs of your project against your budget requirements. If your skip is on the road, you will need to check the length of time covered by your permit, as this will likely dictate how long you can keep it for.

How do I arrange for the skip to be emptied?
When you are ready to have your skip collected to be emptied, just give us a call or email us, and we will arrange it. Please give us at least 24 hours notice.
What happens to removed waste?
We endeavour to recycle as much collected waste as possible. The first stage in the recycling process is to sort through the skip contents and separate it based on the material type (e.g. wood, aggregates, plastic or metal) ready for processing. Larger bulky items are removed during this stage before the pre-sorted waste is moved into loading bays.
Depending on the material type, this waste is then treated in a variety of different screening, shredding and compacting processes before being reloaded into larger containers ready for transportation to other destinations where the waste will undergo further treatment and recycling procedures.
Can you hire different types of skips?
To cater to the needs of everyone, at Monster Skips we supply a range of skip sizes to meet all needs. Whether you're carrying out large construction and demolition works, renovating your home or garden, or you're a business in need of dedicated skip hire, we have the right skip size for you. We provide prompt delivery and collection for a wide range of skip types.