Fast Collection & Delivery
Competitively Priced Mini Skip Hire Solihull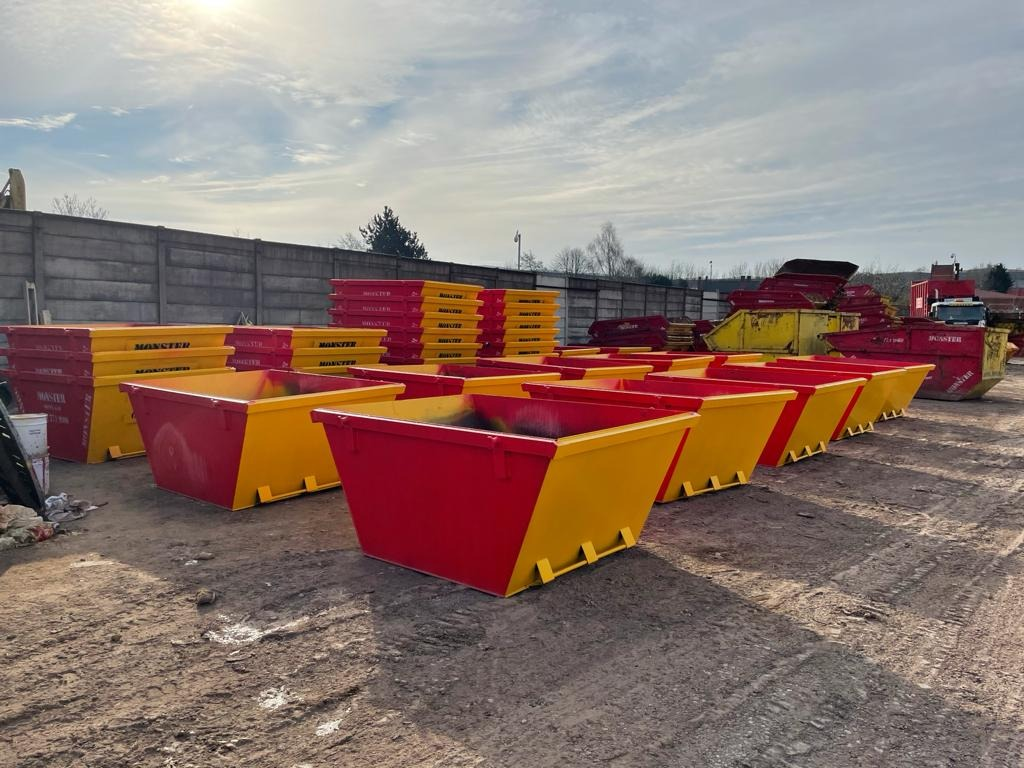 Mini Skip Hire Solihull
Are you looking for a particular size skip for your commercial or domestic use? We've got you covered for all of the skip sizes you need for any amount of waste.If you're looking for mini skip hire Solihull, then look no further than Monster Skips. We offer Mini skip hire to our valued customers across Solihull. We have the perfect skip for you to tackle any projects you may be working on, including a fresh garden makeover ready for summer.
As a leading mini skip hire company in Solihull, we specialise in the hiring of skips for numerous amounts of sectors and industries. We treat every customer with the same respect and care to ensure that everyone is more than satisfied with our service. Our skip hire prices are extremely competitive, along with rapid delivery times, ensuring minimum downtime for your project or clearout in Solihull. We want all of our customers to receive the best possible costs and experience. 
Contact our specialised team to utilise our mini skip hire service in Solihull for an efficient solution to waste clearance and removal.
Mini Skip Hire Solihull - For Renovation
Are you planning on refurbishing your office and need to dispose of your old furniture? Perhaps giving your landscape a bit of an upgrade, or clearing out the garden shed and need help? Then our mini skip hire Solihull service is the perfect solution for you.
The aforementioned jobs can produce a small amount of waste and you need to ensure you're removing the waste in a responsible way! Why not get a head start and be ready for the summer, take advantage of our mini skip hire in Solihull today.
Contact our specialists for more information as part of our mini skip hire service in Solihull.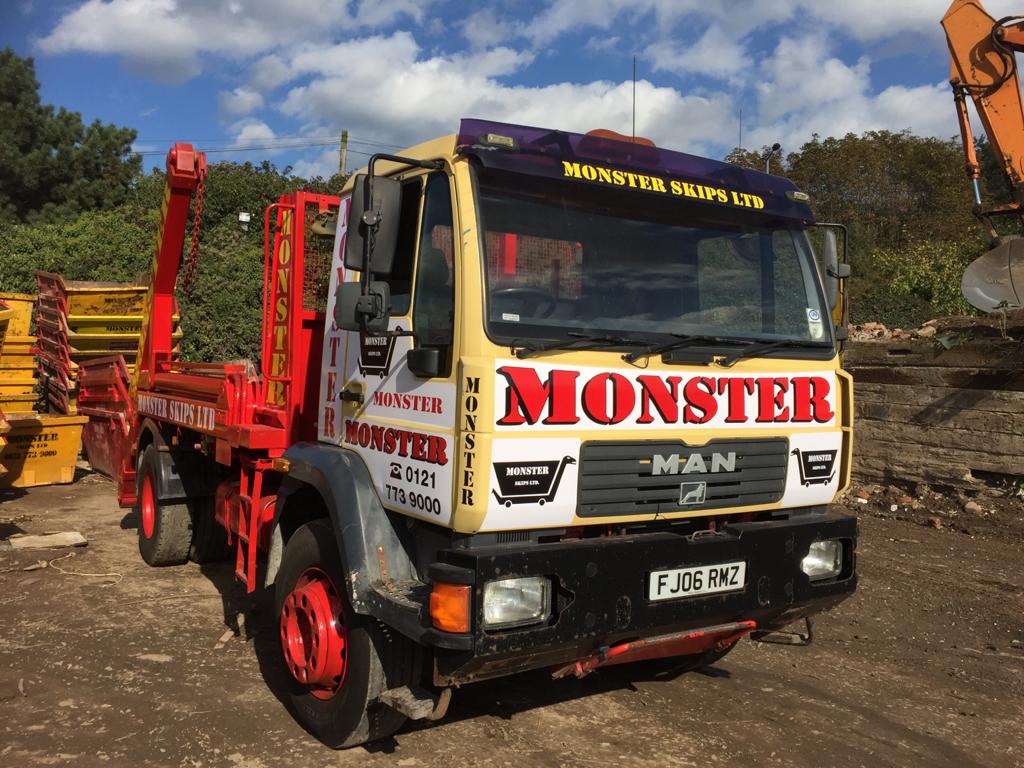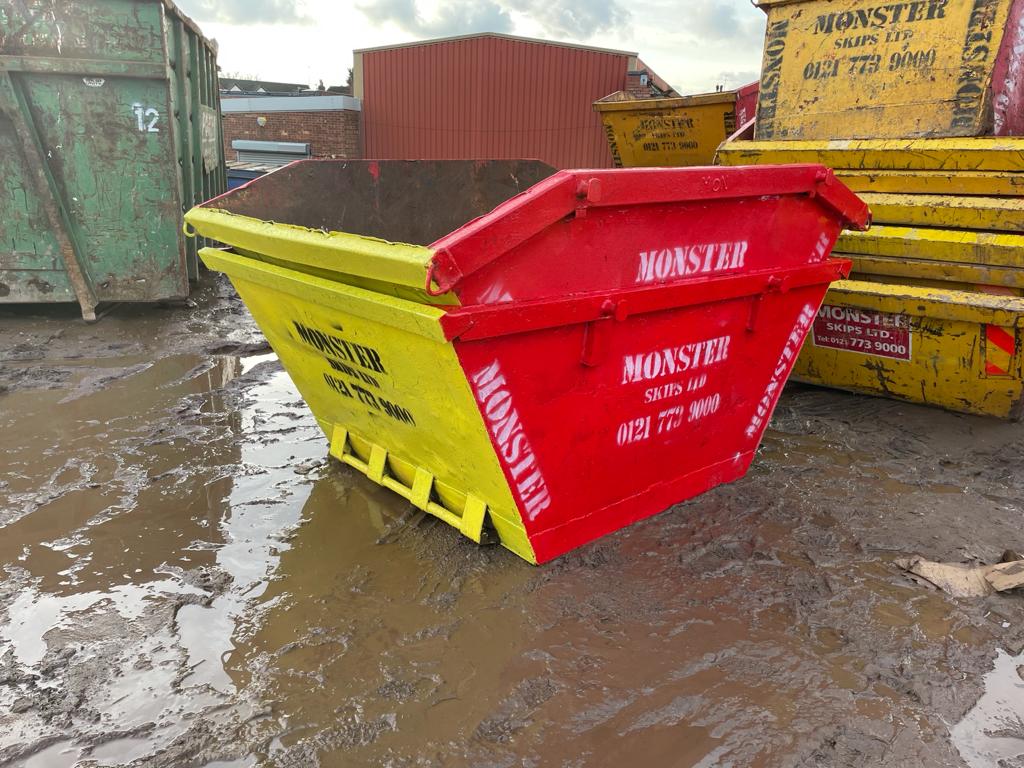 Mini Skip Hire Solihull - Why Do You Need One?
When you order a skip, you're ensuring that your environment is clean and healthy. Not only is our mini skip hire service one of the most cost-effective waste disposal services available, but it's also environmentally friendly.
Hiring a mini skip can be the solution to many of your problems. It gives you the opportunity to focus your energy on more productive tasks or hobbies. You also save on gas by not needing to go back and forth to a rubbish or recycling site.
A mini skip hire Solihull is the ultimate solution to getting rid of a small amount of waste, but not paying ridiculously high prices. They're useful for:
Domestic Waste Removal
If you're searching for a reliable and professional waste management company to handle all your clearing needs, we can help. We also try to recycle as much of your scrap as possible as we're committed to making a positive difference. 
Commercial Office Clearance
Have unwanted materials and junk in your office that you want to get rid of? Our reliable mini skip hire service is there to help you dispose of and recycle unwanted office material waste. 
Waste Collection
We can handle both your commercial and residential garbage collection needs. We'll do it the same day, whether you need it for a specific job or to collect rubbish from your property, so you can get back to your normal schedule. 
When compared to other skip hire and rubbish collection services in and around Solihull, ours is extremely affordable. We employ equipment that is both environmentally friendly and compliant with health and safety regulations.
Choose Monster Skips for all of your affordable rubbish removal solutions. Talk to one of our experts today about mini skip hire Solihull.
Collection Process For Mini Skip Hire Solihull
Our team will specify and arrange collection as part of our mini skip hire Solihull process. Similar to the delivery process, our collection time is unmatched and we set out to take care of the waste collection as early as possible, freeing up space promptly.
Our excellent skip hire service begins and ends with our friendly drivers and their outstanding delivery and collection. They can accommodate practically any requirement to make delivery as simple and straightforward as possible.
Through communication with our specialists for mini skip hire Solihull, hiring a skip can be made even easier. Specifying your requirements, time brackets and the type of waste will be key to a successful pickup.
If we suspect there is a problem with your skip hire requirements, we'll contact you right away to address it, giving you peace of mind that your delivery will go as planned.
Feel free to contact us for more information on the process and let us know if you have any further questions.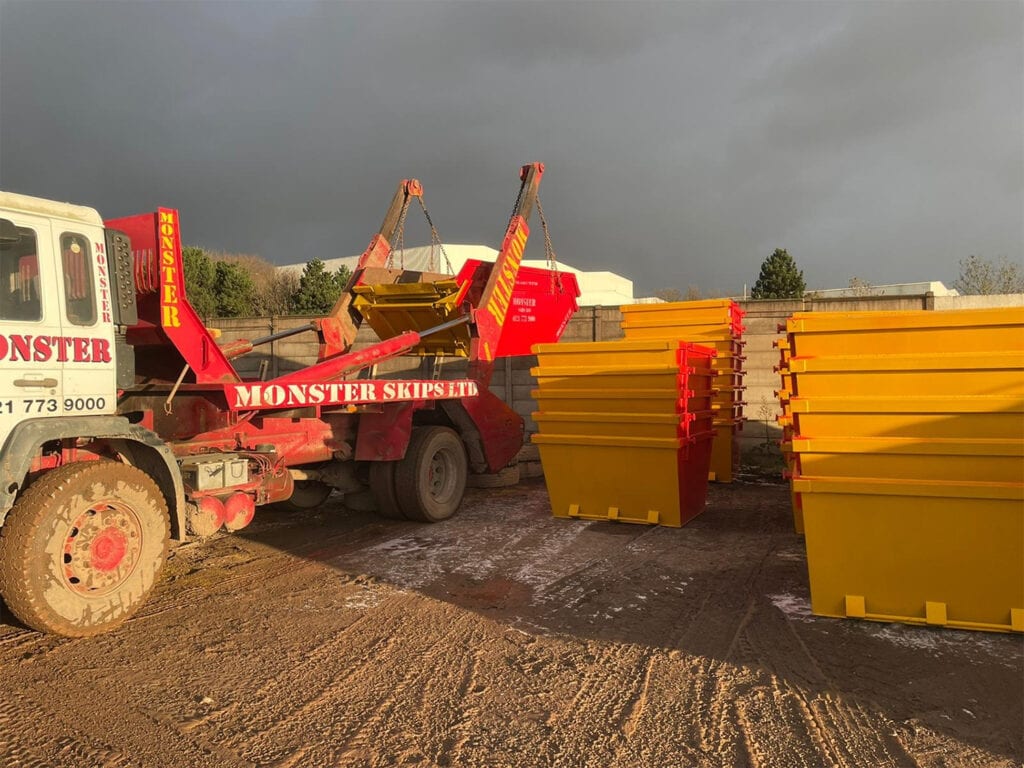 Frequently Asked Questions
Have some questions about mini skip hire, our FAQ's should help you. If you have another question please feel free to contact us.
What is mini skip hire Solihull?
Mini skip hire Solihull is the service name for the renting of a mini outdoor bin container that is used to hold garden waste and household waste. Mini skips are an affordable waste removal solution, as well as being sustainable and environmentally friendly due to the high rates of recycling. That's why we believe that our mini skip hire Solihull service is invaluable.
What Isn't allowed in a mini skip here in Solihull?
Items that can't be thrown into an mini skip hire are often known as hazardous waste; these are waste types that may cause harm to the environment in Solihull or damage the health of individuals. These updates came in March 2011 and have become set in stone waste regulations.
Some common examples of items that can't be thrown into a skip are asbestos, gas cylinders, animal waste, explosives, batteries, oil of any kind, chemicals, paint and glue, televisions, laptops, phones, electrical equipment, lighting and tyres.
Mini Skip Hire Solihull for Gardening
Mini skip hire Solihull are useful for an array of different jobs, both domestic and commercial. They are common with domestic clients, who only need a small skip for their household job. They are commonly used for garden clean ups, as well as bathroom or kitchen refits. The mini skip hire is most commonly used to tidy those unloved gardens, get yours today and be ready for summer.
How much room do the lorries need for access in Solihull?
All our mini skips are delivered on large, heavy vehicles. We usually need a minimum 3m clearance width for the lorry to access. Our mini skips are perfect for those areas with minimal access. We may ask you to sign a disclaimer if there are items around that might get in the way.
How long can I keep a mini skip hier Solihull for?
You can keep your mini skip hier Solihull as long as you require but the typical period is between one and 14 days. You'll need to weigh up the needs of your project against your budget requirements. If your mini skip hier is on the road, you will need to check the length of time covered by your permit, as this will likely dictate how long you can keep it for.
How do I arrange for the mini skip hier to be emptied?
When you are ready to have your mini skip  collected to be emptied, just give us a call or email us, and we will arrange it. Please give us at least 24 hours notice.
What happens if I can't get a mini skip hire Solihull license?
It is very rare that the council will refuse you a skip hire Solihull permit. On the odd occasion that this does happen, we will refer you to a wait and load service instead. A wait and load service is when a driver arrives with a van and waits whilst you load up your waste in Solihull and takes it away as soon as you are finished loading the waste. For this service, a permit from the council is not required.
How much can I put inside the skip?
You can fill up the mini skip hire Solihull to the appropriate fill line. You may want to think about how to fill your skip in an organised manner before loading the waste to maximise the amount of room you have. If the waste inside the skip goes above the fill line, our drivers may suggest that it is too unsafe to take, so will take some items off the top and give them back to you.
What access do I need to provide?
The mini skip hire Solihull will be delivered in a large LGV van, so make sure that there is an open entrance with ample room to allow the lorry to place the skip down. We will require a minimum of 9 feet in width, which will allow a safe and steady delivery.
Is my waste recycled?
We recycle as much waste as possible. We are absolutely committed to making a positive change for our future.
What items can't you put in a skip?
You cannot put any hazardous or toxic materials in a mini skip hire Solihull that could be harmful to both humans and the environment. This includes:
TV

Monitors

Asbestos

Tires

Fluorescent tubes

Fridges

Paint and paint tins

Plasterboard

Batteries

Medical waste

Gas cylinders

Liquids

Solvents

Oils

Petrol 

Diesel

Explosives
What can I put in my skip?
You can put anything in your mini skip hire Solihull that isn't hazardous or toxic to humans and the environment. Some items you may put in your skip include:
Household items

Building debris

Green waste 

Scrap metal
What will happen to my waste?
Your waste will be sorted, processed and treated to have a new lease of life. Our removal and treatment services are all completed according to UK and EU legislation.
What do I do if I order the wrong size skip or at the wrong time?
You are able to cancel your order and update the size mini skip hire Solihull and your delivery time, as long as the skip is not out for delivery. There will be a small fee if the skip hire Solihull has already been out for delivery. Let us know as soon as possible by calling us, and we will see what we can do.