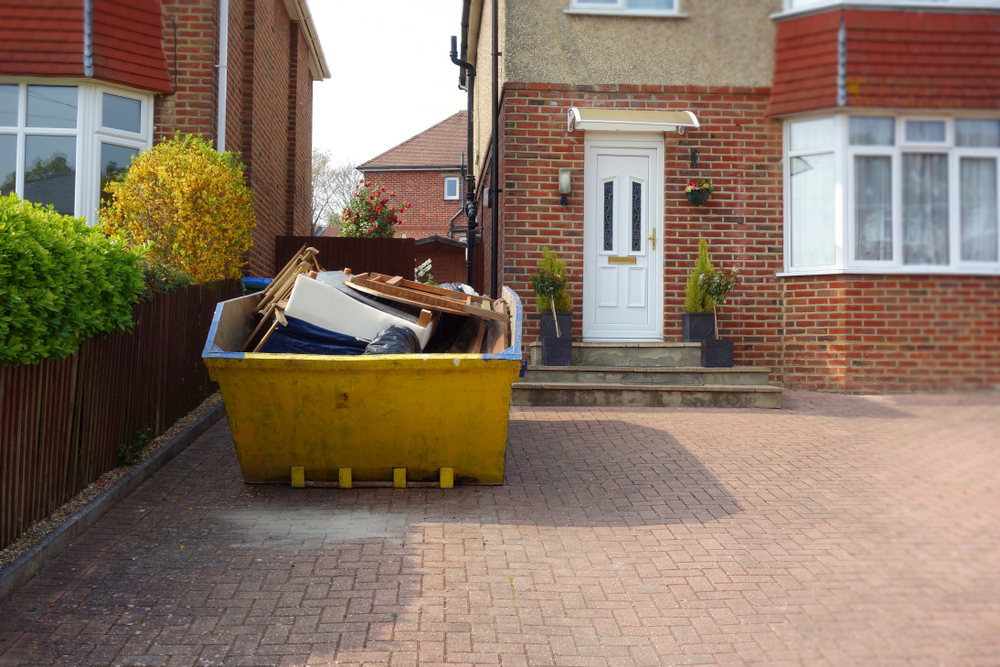 8 Tips for Efficient Waste Disposal Via Skip Hire Birmingham
When it comes to waste disposal, efficiency is key, which is why skip hire is a popular choice for individuals and businesses alike in Birmingham. With the convenience of skip hire, you can easily and responsibly dispose of your waste without the hassle of multiple trips to the local dump or recycling centre.
Skip hire Birmingham offers a range of sizes to accommodate different volumes of waste. From mini skips for small household projects to large builder skips for major renovations or construction sites, there is a skip size suitable for every requirement. This flexibility allows you to choose the most cost-effective option while ensuring that all waste materials are safely contained and disposed of following environmental regulations.
What to Consider for Effective Skip Hire Birmingham
By following the tips below, you can ensure that the skip hire service you choose is cost-effective, environmentally friendly, and hassle-free.
Plan and Assess Your Need
Planning allows you to consider any potential restrictions or regulations related to waste disposal in Birmingham.  This ensures that you choose the right skip, avoiding unnecessary costs and maximising efficiency. 
Select the Right Skip Size
Choosing the correct skip size is essential for efficient waste management. For example, opting for a skip that is too small can lead to overflowing waste, while a skip that is too large may result in wasted space with extra cost.  So, selecting the right skip size ensures that you make the most out of your skip hire experience by maximising both efficiency and cost-effectiveness. 
Segregate and Sort Waste
When it comes to waste disposal, proper segregation and sorting of waste are essential steps to optimise the process. By segregating and sorting your waste before placing it in a skip, you can ensure that it is disposed of in the most efficient and environmentally friendly manner. Whether you are a homeowner or a business owner looking to hire a skip, understanding the importance of waste segregation and sorting will not only benefit you but also contribute to a greener future for our planet.
Consider Recycling
By taking the time to separate your waste into different categories before placing it in a skip, It means you are considering recycling facilities to process these materials more effectively. 
Follow Skip Placement Guidelines
Make sure that you place the skip in a suitable location that enables convenient loading, without causing any obstacles to pathways. It is important to securely position the skip to prevent accidents or unauthorised access. Proper skip placement is a key factor in maximising the efficiency and safety of waste disposal operations.
Comply with Weight Restrictions
Every skip has weight limits that should not be exceeded. Going beyond these limits can lead to additional fees or potential safety risks. 
Obtain the Required Permit 
So before you consider skip hire Birmingham or its surrounding areas, make sure you check with the local authorities regarding any permits that may be required. This proactive approach will save you time and potential issues
Choose a Reputable Company
Selecting a reputable skip hire company is vital for a smooth waste disposal process. Look for a company that is licensed, reliable, and environmentally conscious. A reputable provider will ensure responsible waste disposal and comply with regulations, giving you peace of mind.
So, are you looking to hire a skip in Birmingham, Solihull or anywhere in the West Midlands? Look no further than us at Monster Skip, our team is always ready to assist you and ensure that you receive an easy and hassle-free service. Get in touch with us today and let us help you efficiently dispose of your waste.