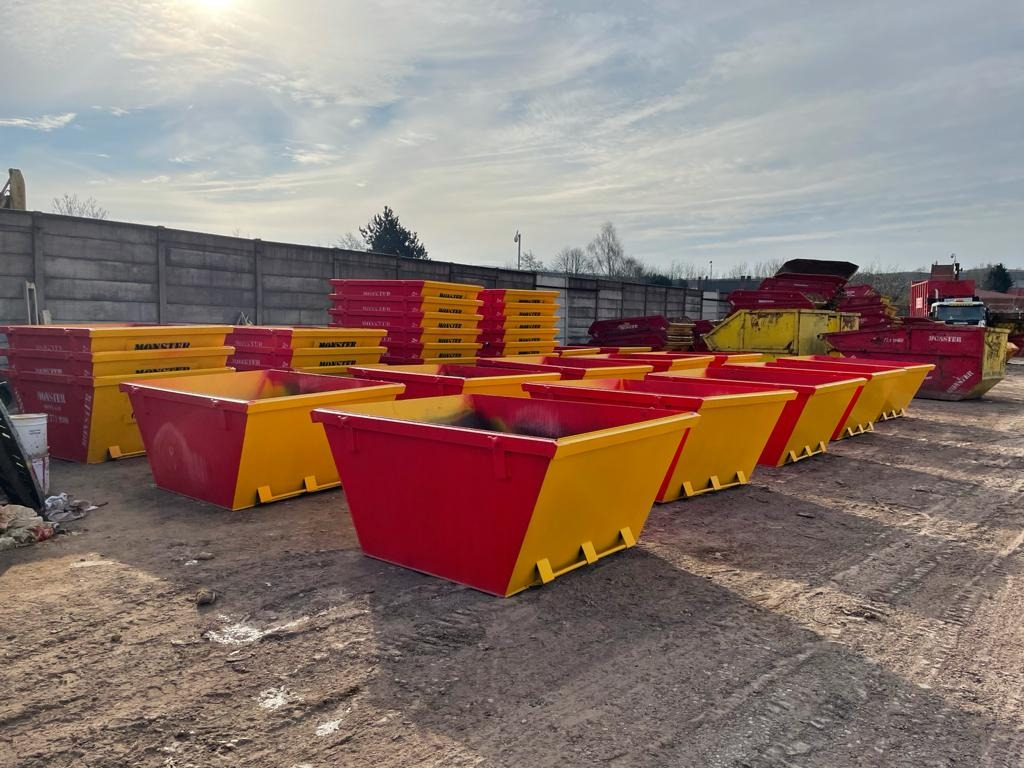 What size skip do I need?
When you don't already know about skips, all of the information given can seem like a load of rubbish (Pardon the pun). How big is a midi skip? Or builders skip?! Don't worry, we understand and we're here to help you understand the jargon more easily!
Skips come in a variety of different shapes and sizes. Larger skips are better if you want to make the most out of your money if you have enough waste to fill them up. Our top tip is, if you're on the edge of a decision between ordering a smaller or a larger skip, go for the larger size, as it's a hassle for you to have to order another skip and it will end up being more expensive than the large too. To help you to find a skip size that works perfectly for you, we're discussing a topic in the subject we're most familiar with – 'What size skip do I need?'. We will be discussing what are their measurements in cubic yards, and what we recommend will be the best size for your project.
How to measure a skip
Skip sizes are often measured in "cubic yards" which is commonly abbreviated to just "yards" by individuals that work around skips a lot. 3 feet high x 3 feet wide x 3 feet deep measures one cubic yard. One cubic yard will typically take up a similar amount of room as two standard dishwashers or washing machines, a fridge freezer or 10 kitchen bin bags.
In centimetres, a cubic yard measures 91cm x 91cm x 91cm and is three-quarters of a cubic metre. Some of the most popular sizes range from 4 yards, 6 yards, 8 yards and 12 yards.
| | | | | | |
| --- | --- | --- | --- | --- | --- |
| Skip size | Mini skip  | Midi skip  | Small builders skip | Large builders skip | Large maxi skip |
| Dimensions | 4 x 3 x 3 feet | 6 x 4 x 3 feet | 10 x 4 x 4 feet | 12 x 6 x 4 feet | 13 x 6 x 6 feet |
| Volume | 2 cubic yards | 4 cubic yards | 6 cubic yards | 8 cubic yards | 12 cubic yards  |
| No. of bin bags  | 20 | 25-35 | 40-55 | 60-75 | 90-110 |
What size skip do I need?- What can I fit into a 2-yard mini skip?
The two yard mini skip is great for smaller projects That involve rubble, not big bulky furniture. A perfect occasion to hire a 2 yard skip is for small bathroom refurbishments or a small garden clearance. Although mini skips are still around, the more popular choice of hiring a man and van rubbish removal is taking over this skip size.
What size skip do I need- What can I fit into a 4-yard mini skip?
This size skip is perfect for small kitchen or larger bathroom refurbishment jobs that require a lot of rubble.  This size skip would also be ideal for medium-sized garden clearance.
What size skip do I need- What can I fit into a 6-yard builder skip?
This is one of the most popular choices of skip, most ideal for use within the construction business. It can also be used for DIY or other building projects like the refurbishment of a kitchen or a large bathroom. 
What size skip do I need- What can I fit into an 8-yard large builder skip?
This is the most widely used skip in the construction industry and is usually used for heavy waste such as concrete, soil and rubble. Builders (hence the name of the skip) tend to use these skips for residential refurbishment projects, shop refits and office clearances. 
What size skip do I need- What can I fit into a 12-yard maxi skip?
This skip is the biggest size skip around and is often used for refurbishments on large scales and is great for heavy waste like concrete and rubble. You will need to require a permit from the council to have one of these skips on the road, however, this often isn't permitted as it is very large.
Thank you for reading our blog 'What size skip do I need'. Take a look at Monster Skips website today.
Read more: What are the different types of waste?