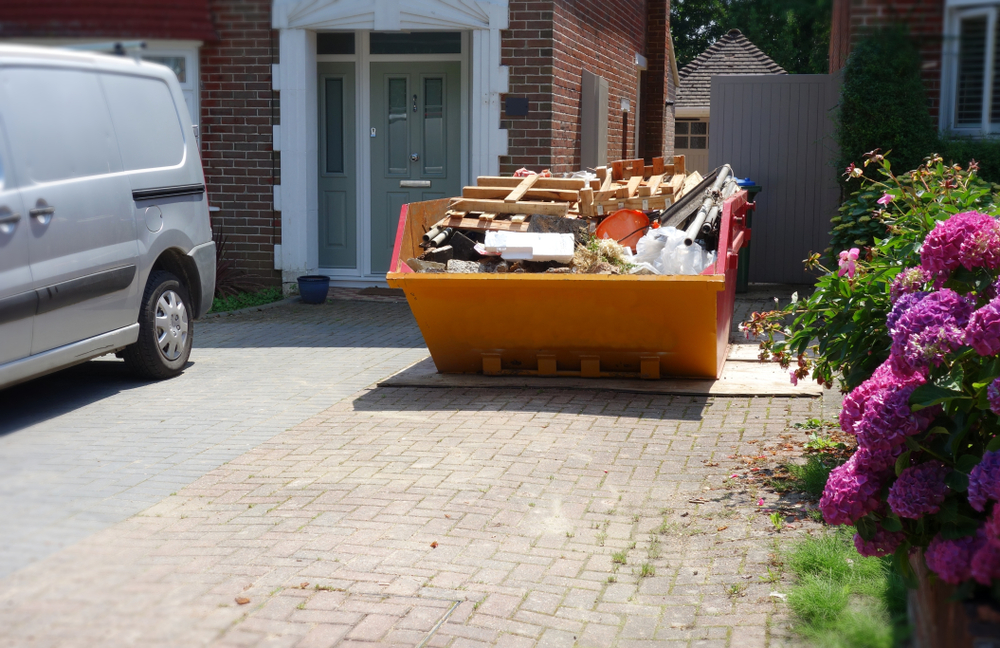 How long can you keep a skip?
Most companies in the UK that offer skip hire services have a time limit of seven days. It means you can keep a skip on your driveway for a week. In general, it can be kept on private property for a period of 1-2 weeks. However, if the skip is placed on a public road or pavement, there may be time limits imposed by local authorities. In such cases, the skip hire company is usually responsible for obtaining the essential permits and ensuring that the skip is removed within the specified time limit.
All you need to know before hiring a skip
When hiring a skip, it is important to consider the length of time you will need a skip for when hiring one. Make sure you decide first which size skip is required. This will help you determine the cost of the skip you need. If you are not aware of the sizes and how much time you will need, you may need to pay for an extension or an additional skip, which can be more expensive than expected. 
There is a 14-day standard hire period for domestic or residential skips. This time frame allows homeowners to clear out their waste of two weeks. After this time, the skip must either be returned to the rental company or extended for additional charges. It is best to always check with the skip hire company directly to confirm their policy. Some companies may offer longer or shorter rental periods, and some may be more flexible with their terms, so it's important to understand the options available to you before making your decision.
Skip sizes vary depending on the skip hire company and the location. However, our skip sizes include:
2-yard mini – ideal for small house or garden waste

4-yard midi – commonly used for kitchen and bathroom refits

6-yard maxi – perfect for domestic bulky waste

8-yard skip – good for heavy waste

14-yard skip – will take just about anything
Check directly with the company to confirm the available sizes and find the one that's right for your needs.
There are various reasons for time limitations when hiring a skip. They include;
Cost efficiency
Renting a skip for a shorter time period can reduce the overall cost for the customer.
Environmental considerations 
Limiting the rental time helps reduce waste buildup and ensures prompt removal and disposal of waste materials.
Local regulations
Some areas have rules that limit how long a skip can be parked on the street.
Logistics
Skip companies may need to plan their delivery and pickup schedules in advance, and time limitations help ensure they can efficiently serve multiple customers.
Skip hire is a convenient and cost-effective solution for disposing of large volumes of waste. Skip companies often handle the collection and disposal of waste, making the process even more convenient and hassle-free.
Thank you for reading our blog "How Long Can You Keep a Skip for". If you are in need of a skip around Solihull, Birmingham, and their environs, Monster Skips Ltd is happy to be of service. Get in contact with us today, for a hassle-free skip hire service.
Read More: How to fill a skip