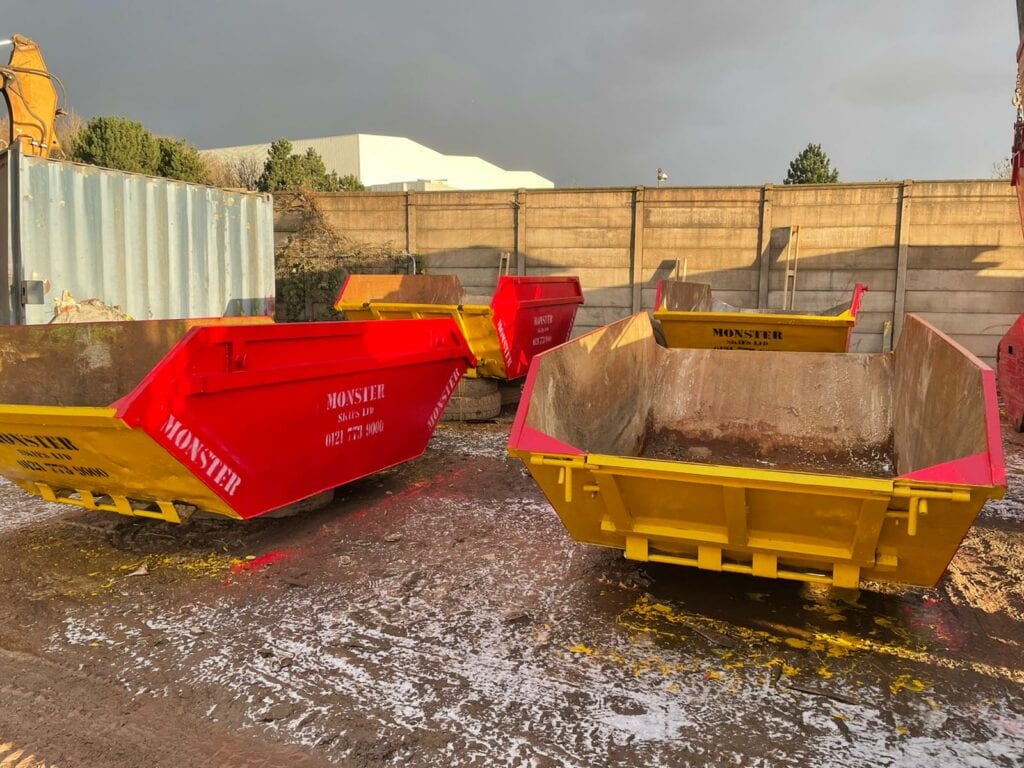 5 Essential Safety Tips to Follow When You Hire a Skip
When it comes to handling large volumes of waste, hiring a skip is not only convenient but also highly efficient. A skip is essentially a large container that can be conveniently placed on your premises or at the desired location. It provides an organised and hassle-free way to collect and transport various types of waste materials.
One of the primary reasons to hire a skip is its capacity to handle significant amounts of waste. Whether you are dealing with household junk, construction debris, or green waste from landscaping projects, skips come in various sizes to accommodate your specific needs. This means that regardless of the scale of your project, there will always be an appropriate skip size available for hire.
Skip hire is a great way to get rid of unwanted waste, but it's important to be aware of the safety risks involved.
Here are some tips to help you stay safe when you
hire a skip
Fill the skip evenly
To efficiently load a skip, start by filling the corners and gradually work your way towards the middle. This will create a stable base for your waste and help to prevent the skip from tipping over. Place heavier items first, such as concrete, bricks, and appliances. This will help to keep the skip level and prevent it from becoming overloaded. Distribute the weight of your waste evenly inside the skip to avoid creating any imbalances. Break apart bulky pieces into smaller pieces and flatten bulky items, such as cardboard boxes, to maximise space. Fill in any gaps and crevices with smaller items or loose waste. Use all the space provided, including the sides of the skip.
Avoid overfilling
To ensure safe usage when you hire a skip, it is important to plan ahead. Estimate the amount of waste you will have and order the correct size of the skip. When loading the skip, distribute the weight evenly by placing flat items first, at the bottom, and around the edges. Break down bulky items before adding them to the skip. Avoid crushing the rubbish using your feet. If you are reaching maximum capacity in your skip bin, consider disposing of your unwanted items elsewhere, such as at a recycling centre.
Place the skip on a level surface
Placing the skip on a level surface will help to prevent it from tipping over, which could be dangerous for anyone nearby. It will also make it easier to load and unload the skip, as you will not have to worry about it tipping over while you are working. Position the skip with its longer sides parallel to the edge of the carriageway and as near to the edge as possible. Additionally, an evenly placed skip will be easy to load evenly. Also, when you hire a skip, ensure that the skip is not dented in a manner that will impact its balance.
Secure the skip with wheel chocks or stakes
This will prevent the skip from rolling away, especially if it is located on a slope. The wheel chocks are placed in front of or behind the wheels of the skip, and they are designed to grip the ground and prevent the skip from moving. It is also important to make sure that the skip is properly secured before loading it with waste, as a loose skip could tip over and cause an accident.
Keep children and pets away from the skip
It is important to keep children and pets away from skips. Skips are large, open containers that are used to dispose of waste. They can be very dangerous, as they can be deep and have sharp objects inside. Children and pets could fall into a skip and be injured, or they could be cut by sharp objects. It is important to keep an eye on children and pets when they are near a skip and to make sure that they do not get too close.
Skips make it very convenient to dispose of unwanted waste, but it is important to be aware of the safety risks involved. Whenever you hire a skip, you must ask them about how much waste the skip can hold, whether you should cover the skip, etc, to help ensure safe usage.
Summing Up
By hiring a skip, you also save valuable time and efforts that would otherwise be spent on multiple trips to the local landfill or recycling centre and promotes safety on-site by keeping potentially hazardous materials contained within one secure container . Instead of dealing with numerous individual trips, simply fill up the hired skip at your own pace. Once it's full or when your project is complete, the skip provider will take care of collecting and disposing of the waste on your behalf.
When you are in need of a skip for your waste disposal needs, you want a company you can trust .
At  Monster Skips, We take pride in our 30 years of experience providing reliable and efficient skip hire services throughout the West Midlands. Over the decades , we have become the go-to choice for both domestic and commercial clients . Contact us today – 0121 773 9000