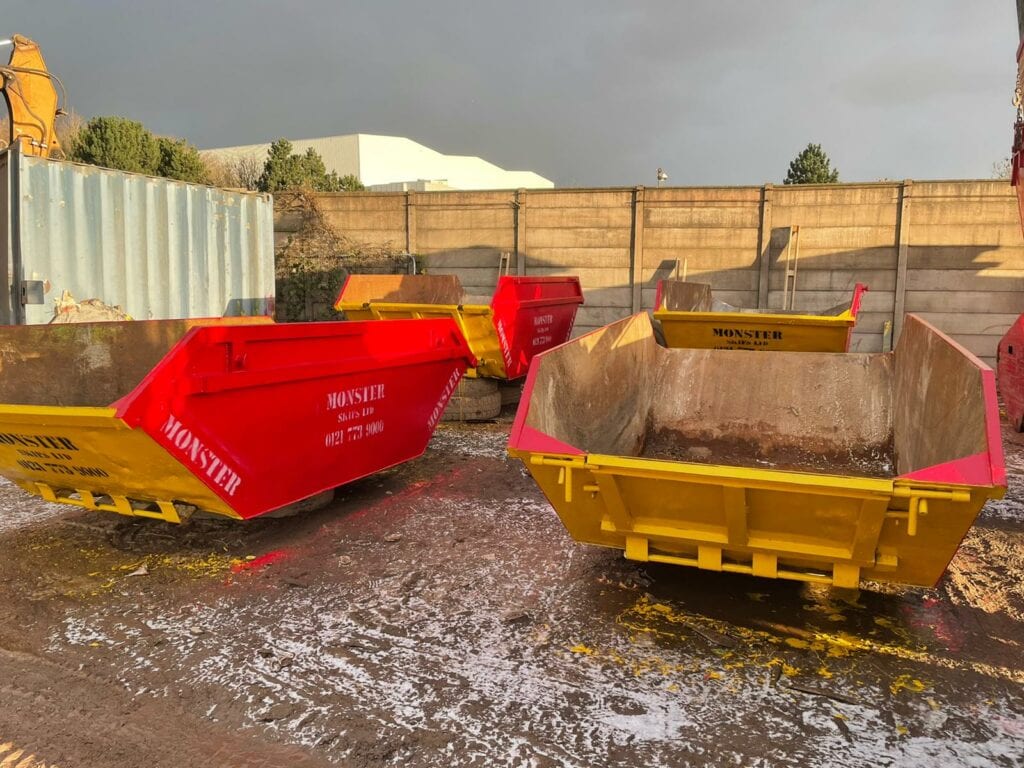 How to choose reliable commercial skip hire services
Skip hire is a cost-effective way to dispose of your waste quickly and efficiently. However, the quality of services can vary from one skip company to another. When looking for reliable commercial skip hire services for your project, it is important to consider several factors such as cost, availability, safety, customer service, and experience.
By researching different companies in your area and checking their customer reviews online, you can get an idea of which company offers the most reliable services. It is also important to enquire about their safety protocols and waste management solutions before making any decisions. 
5 key steps for choosing reliable commercial skip hire services
Evaluate your project needs 
When you are considering commercial skip hire for your project, it is important to evaluate your requirements and find the best solution for your needs. You need to consider factors such as the volume of waste,  how long you need the skip, and where it will be located. All of these factors will help you determine which type of skip is most suitable for you and save money in the long run.
Research and reputation 
Conduct thorough research on different skip companies in your area. Look for reviews, testimonials, and feedback from previous customers. A company with a positive reputation is more likely to provide timely, reliable, and quality service.
Pricing and transparency 
Pricing and transparency are essential to ensure that customers get the best deals. Companies should be open and honest about the cost of their services, with no hidden fees or extra charges. It is important that customers can easily compare prices between different providers to make an informed decision. 
Companies should also provide a clear explanation of what is included in their prices as well as any additional costs that may be incurred during the rental period. By having a transparent pricing structure, both the companies and their customers can benefit from an improved service experience.
Licensing and compliance 
Verify that the skip company holds the necessary licences and permits to operate legally. This is because certain regulations must be followed when dealing with commercial skip hire operations and failing to meet these regulations can lead to fines or criminal prosecution. Understanding the complexities of these regulations can be a challenge, so it is important to work with a reputable company that specialises in providing the necessary licence.
Customer service and reliability
Ensuring customers receive reliable and efficient service is key to a successful commercial skip hire business. Companies must provide a professional customer service experience, ensuring the collection and delivery of skips are timely and compliant with industry regulations.  Choose a company that values customer satisfaction and has a track record of reliability, including on-time deliveries and pickups.
Get the Best Value for Money with Monster Skips
At Monster Skips, we offer competitively priced commercial and builders skips, and we serve Solihull and other locations in the West Midlands. Our service comes with a free quote and no hidden costs. Our experienced team can provide you with the perfect skip size for your business needs, ensuring that the waste from your building or renovation project is disposed of safely and efficiently. 
We understand that time is of the essence, so we make sure that our skips are delivered quickly and collected as soon as possible to help keep your project on track. Get in touch with us today, to discuss your commercial skips needs.