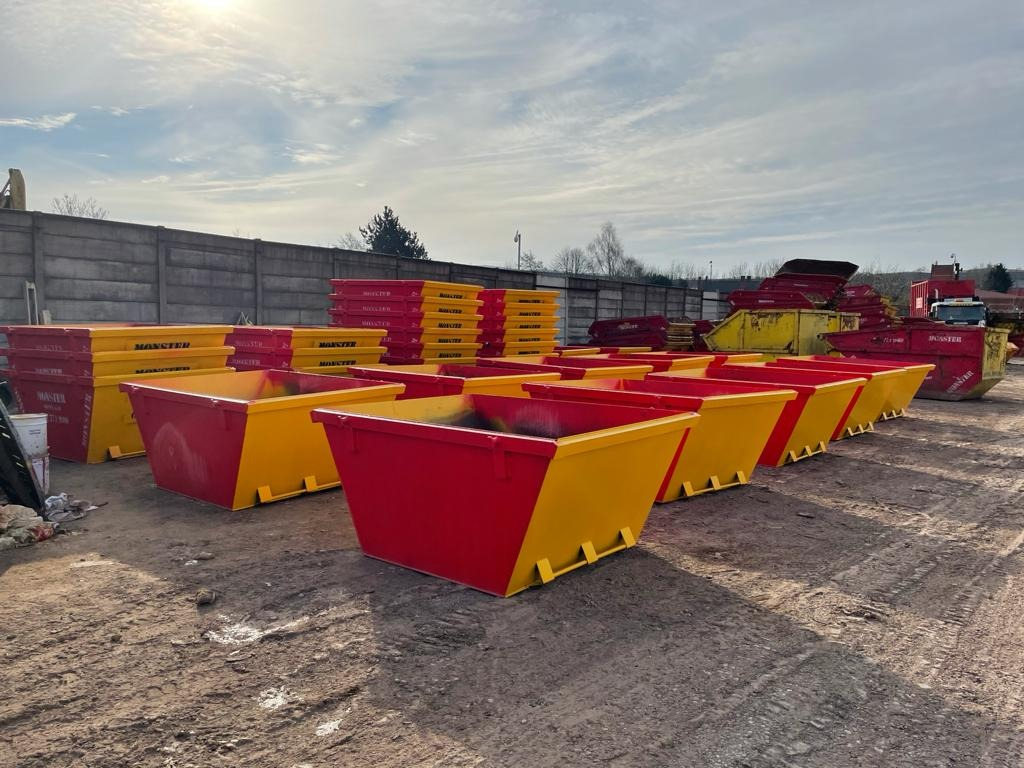 What Size is a Builder's Skip?
Monster Skips Ltd. is the leading skip hire company in the West Midlands, specialising in skip hire for both residential and commercial clients. Our commercial and construction skips are ideal for building works and help rid building sites of excess materials. Whilst construction skips can increase in size up to 35 cubic yards, our smaller size skips are more commonly known as a builder's skip. 
What are builder's skips? 
Builder's skips are metal containers used for waste and debris disposal. The waste is created from construction, demolition or landscaping sites and placed into a builder's skip for removal.  They often start at 2 cubic yards, referred to as mini-skips, and can range up to 35 cubic yards. These skips can hold vast amounts of waste, the volume increasing with size, from both construction and residential properties. Building materials such as concrete, metals, brick, stone etc. are most commonly disposed of in builder's skips, many of which can be recycled. Hazardous waste is not allowed in builders skips and many skip hire companies will refuse to collect a skip if these materials are found. 
Builder's skips will often have hinges that allow them to be opened for loading purposes, and chains can be attached so they are secure during transportation. Builder's skips are the most popular type of skip hired, and the ones you'll see most often. They have high sides but come with height restrictions, and you will not be allowed to fill your skip any higher than is stated. 
What size are builder's skips? 
As builder's skips are the most popular, they often come in two sizes. 
6 cubic yards (Small Builder's Skip, most popular)

8 cubic yards (Large Builder's Skip, second most popular)
Anything smaller is referred to as a "mini-skip". 
Whilst called "builder's skips", these sizes are popular for residential customers. They provide that additional space needed for big clearouts and prevents the risk of an overflowing skip. As they are smaller, most residential customers can place them on driveways or front gardens, with no need to apply for a road permit. However, as the name suggests builder's skips are also popular with construction workers. The 8 cubic yard skip can hold the equivalent of 60-75 big bags, making them the ideal choice for building works. 
Why should you hire a builder's skip?
Hiring a builder's skip isn't limited to those in the construction industry. Anyone needing a 6 to 8 cubic yard skip can hire one with Monster Skips Ltd. Builder's skips are the easiest and most convenient way to get rid of household and commercial waste, with Monster Skips recycling as much waste as possible. They keep your project clutter-free and provide you with the space needed for renovation. 
Hire your builder's skip today with Monster Skips Ltd. or browse our range of skip sizes and choose the one suitable for you. We deliver skips straight to your doorstep and collect them after use. Contact us to hire your skip or visit Commercial Skips for more information.